The F2450
The F2450 sets the standard for the industry's most reliable, well constructed wood stove providing beautiful wood heat to an average 1500 square foot living area. Load wood in this stove front-to-back or side-to-side log placement for the optimum convenience.
True North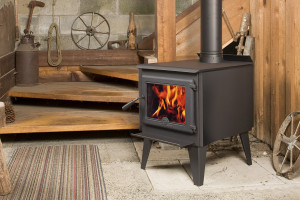 The TN20 features entry-level tubes as part of the combustion system, offering a cost effective solution for the price-minded wood burner. Constructed with standard 10-gauge steel, the TN20 features a gasketed cast iron door, clean glass airwash, and high efficiency. Available with legs or a pedestal base, the TN20 offers an exceptional cost to performance ratio.

EXCEL
The EXCEL insulated stainless steel chimney is suitable for use on appliances that burn wood, oil, coal, gas and charcoal and comes in 5", 6", 7" & 8" diameters.